by his daughter
Marijana Dworski
Adam, or Adaš, as he was generally known, was a modest, gentle man. He referred to himself as a craftsman or a potter. 'Artist' was not his way.
Born near Rijeka (Croatia) in 1917 during the demise of Austria-Hungary, he witnessed the birth of the new Yugoslavia. After World War II, he met and married an Englishwoman, Patricia (Paddy) Nash, and they moved to Wales.
Adaš had trained as a lawyer, but a chance breakdown of the family car near a small pottery sent him off in a completely new direction.
After a short apprenticeship at the Overstone Pottery, he established the Wye Pottery in Clyro in 1956. Here, three children were born – Marijana, Adam and Mark. Of all the family photographs, it is the ones of him bending over the potter's wheel or forming a clay figure with his hand that exemplify him most.
The brush work on his majolica glazes is distinctive, and his work reflects the time: Festival of Britain tapered lines, the sketch of a face with almond eyes, the sweep of a breast or hip give a nod to Picasso or Henry Moore. Rich colours of Byzantium and the Near East are seen in his work: deep reds, greens, blues, and gold.
As his work matured, figures in earthenware, stoneware and porcelain dominated. His reference was often the Classical world or the Early Church: Leda and the Swan, Pan and Bacchus jostled with bulls and cockerels, sweet maidens and crucifixes.
Nearly half a life spent in Wales led him to produce plaques depicting sheep-dotted hills in greens and browns, the familiar form of the Brecon Beacons, the tiny churches in hidden Radnorshire valleys.
He was always a lover of nature and the outdoors. An accomplished skier and keen alpinist in his homeland, he was then also the proud owner of a little canoe in which he had courted Paddy. His spiritual home remained the mountains and forests of inland Croatia. By extension he adopted the Welsh mountains as his sanctuary.
Typically for his Central European background, he was multilingual, educated in the classics and history. Applied art and European history remained his passions and when, in his eighties, clay became too cumbersome to handle, his need to create found pictorial expression on canvas using pastels and acrylics.
On retirement in 1997, Adam and Patricia moved to France, a country they both loved – first to Evian and then Provence. They died within a few weeks of each other in Dijon in 2011.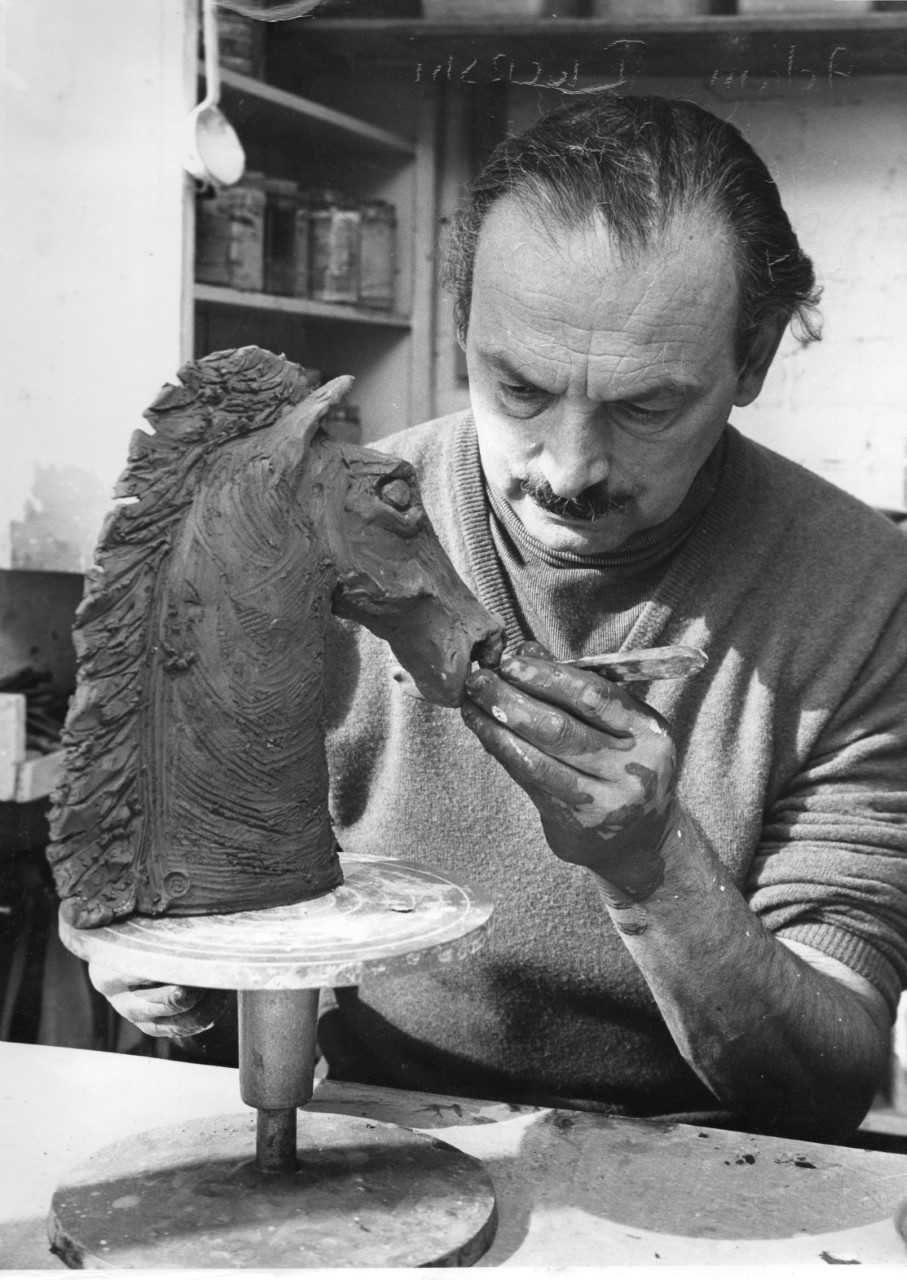 Adam in his studio | Clyro c.1970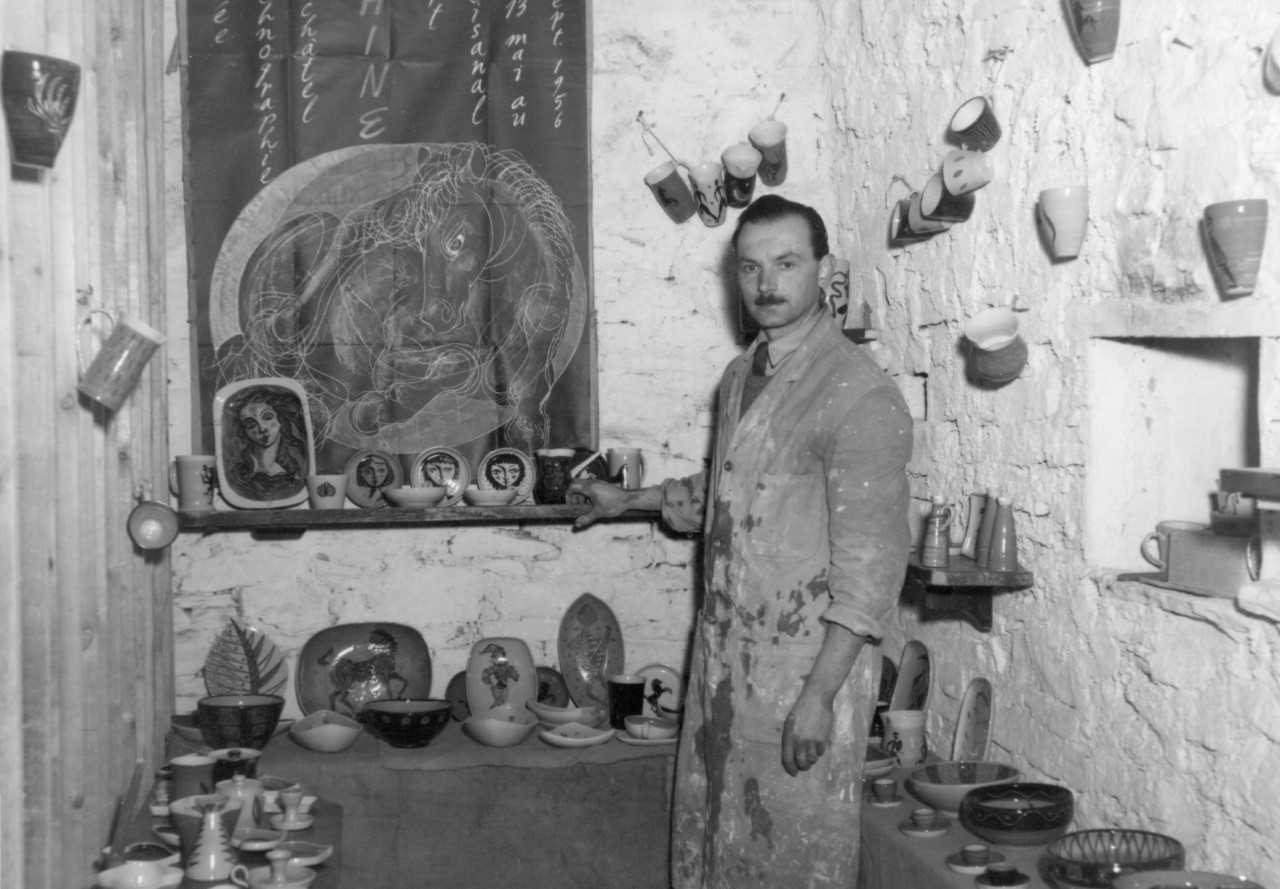 No1 The Village now 'Pottery Cottage' | Clyro c.1960
OBITUARY
by Marijana Dworska
– The Guardian