Born in Wales. Peter Bishop is a landscape artist, writer and lecturer. He studied painting at the Slade School of Fine Art, graduating in 1975. In 1995 he obtained an MA in the History of Art with distinction for his thesis on Thomas Pennant and his influence on visiting artists to Snowdonia. In 2001 he completed his doctorate at Aberystwyth University. He lectured in Fine Art at Shrewsbury School of Art and in Art History at Birmingham University. He has had ten solo exhibitions, the last on the theme of Cader Idris at MOMA Wales in 2012. He has shown in many group shows including London's Royal Academy. His book, The Mountains of Snowdonia in Art, was published by Gwasg Carreg Gwalch in 2015.
Education
1970 – 72 Banbury School of Art: Foundation course in Art and Design
1972 – 75 Slade School of Fine Art, University College London, DFA (Lond)
1976 – 77 Institute of Education, University of London, ATC
1992 – 95 Birmingham Institute of Art and Design, MA in the History of Art (distinction)
1996 – 98 Slade School of Fine Art, University College London, PhD Fine Art programme
1998 – 2001 Aberystwyth University School of Art, History of Art, PhD (Wales)
Statement
In 1975 I had my first solo exhibition in London of Alpine landscapes and a second in 1979. This work included a series of paintings of Mont Blanc and a number of pen and ink drawings along with a series of silkscreen prints. I continued to develop the Alpine work until 1987. Since then I decided to concentrate on Snowdonia and its mountain scenery as my main subject. I have always seen theory and practice as equivalent participants in the painting process. I have delivered lectures, curated exhibitions and contributed to conferences and articles on Snowdonia, its associated travel writing and artists' depictions of its mountain scenery. My article on Thomas Pennant and his influence on visiting artists to north Wales was published in the British Art Journal in March 2019.
Kilvert Gallery
I first met Elizabeth Organ in the Spring of 1987. One of my students informed me that there was an exciting new contemporary art gallery located in the former home of the diarist, the Rev Francis Kilvert in Clyro and that it was worth a visit. I did make the journey and found an exciting new gallery displaying both 2D and 3D art work along with hand printed books, ceramics and textiles. After a conservation with Lizzy she invited me to join the gallery which, of course, I was delighted to do. This began an association that lasted until the gallery closed. Lizzy was an exceptional person not just in her discerning taste but also for the encouragement and support she gave to me and to other Kilvert Gallery artists. Her participation in various art fairs in London and Cardiff was a real bonus for me with several of my larger paintings finding new homes as a result of these. In 1991 my exhibition of mountain paintings in the gallery was favourably reviewed in the Arts Review magazine on the 4th October. Later the 'Art of Living Fairs' in the 1990s were another initiative and these were also successful but took a great deal of hard work to organise. Conversations in the kitchen over tea with Lizzy and Eugene were always intriguing and stimulating and were part of an atmosphere devoted to art and to the appreciation of art.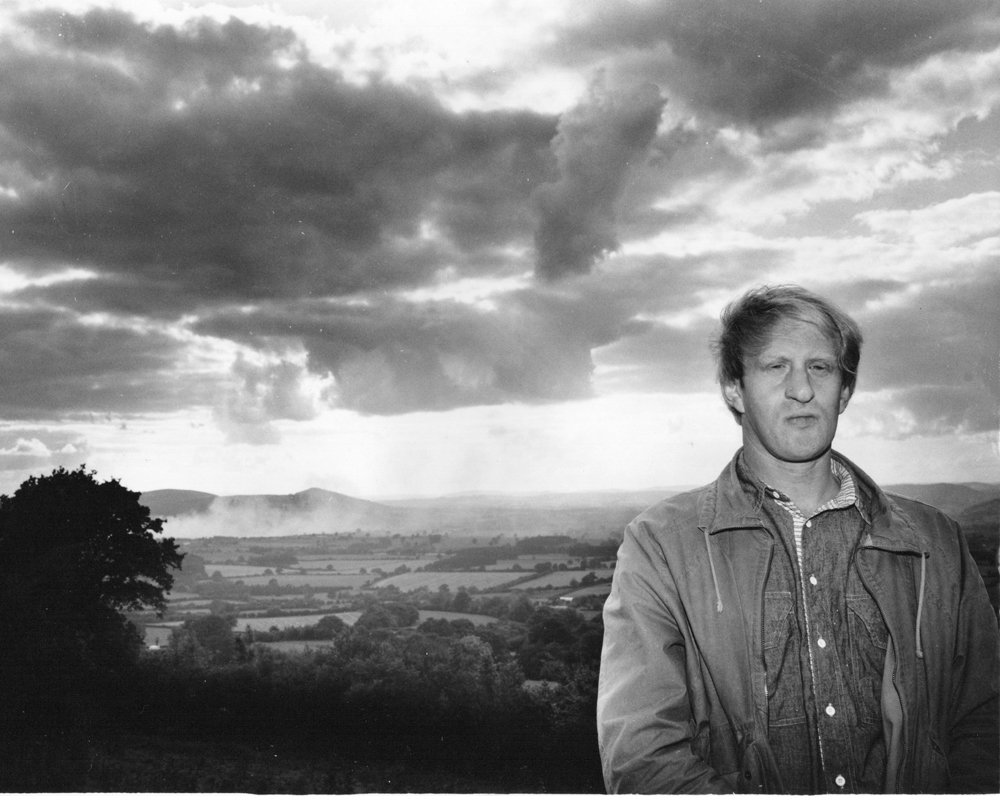 Peter Bishop in the Shropshire Hills | Photo: T.Roberts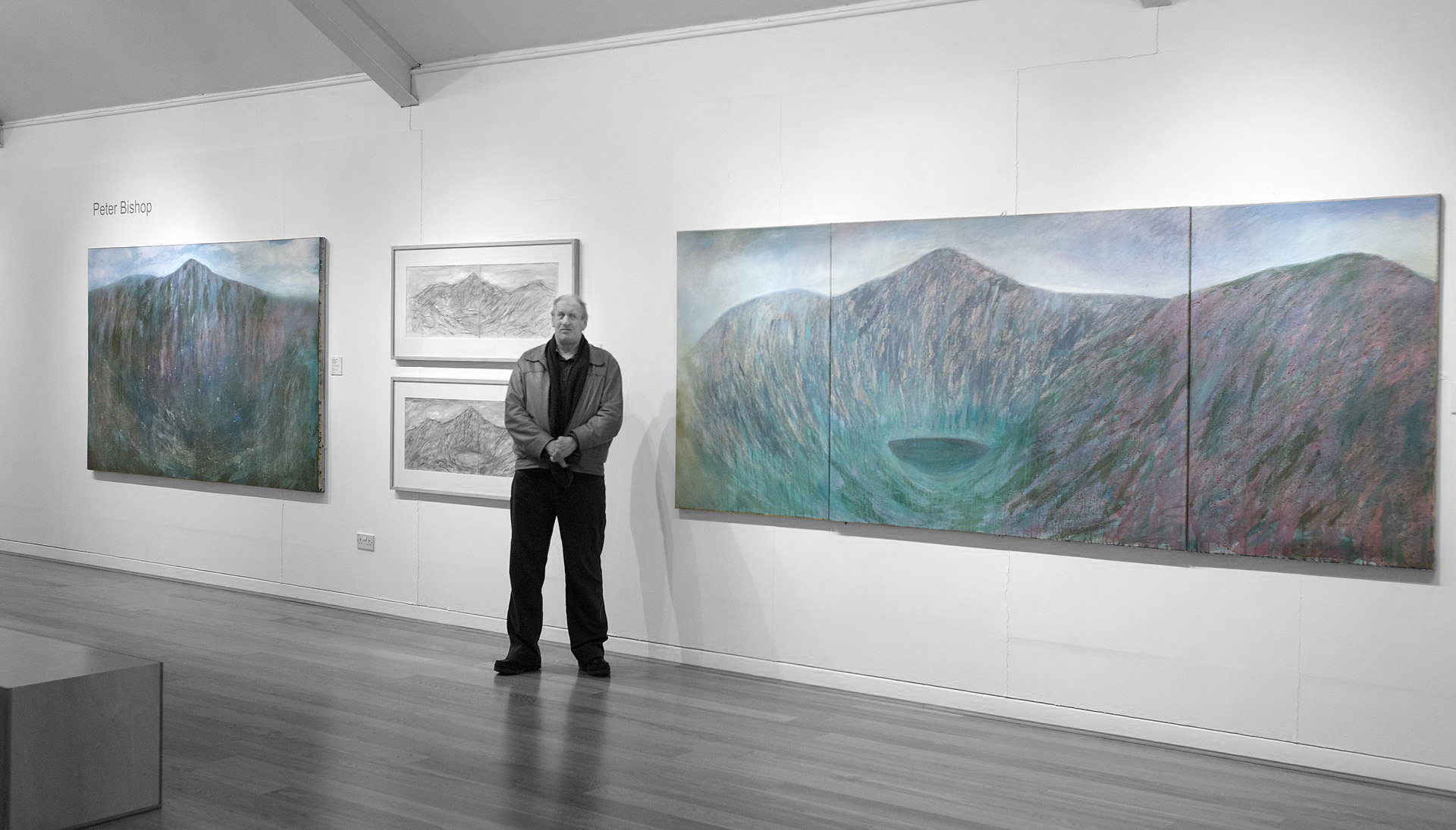 Peter Bishop 2017 | Photo: Pete Davis